Candelabras custom made right in our Laguna Beach, CA shop!
Candle Lighting Ceremony // Sweet 16 // Mitzvah //Quinceanera //
If you are looking for a candelabra - you've definitely come to the right place! We specialize in creating the candelabra of your dreams! We deliver all over Southern California and we also ship just about anywhere!
DIY- We also sell custom script names unpainted or finished with glitter and paint if you'd like to create your own candelabra.


Tiered Ombre Glitter Candles in front of our Flower Wall!


Round Candelabra with lighted manzanita tree and crystals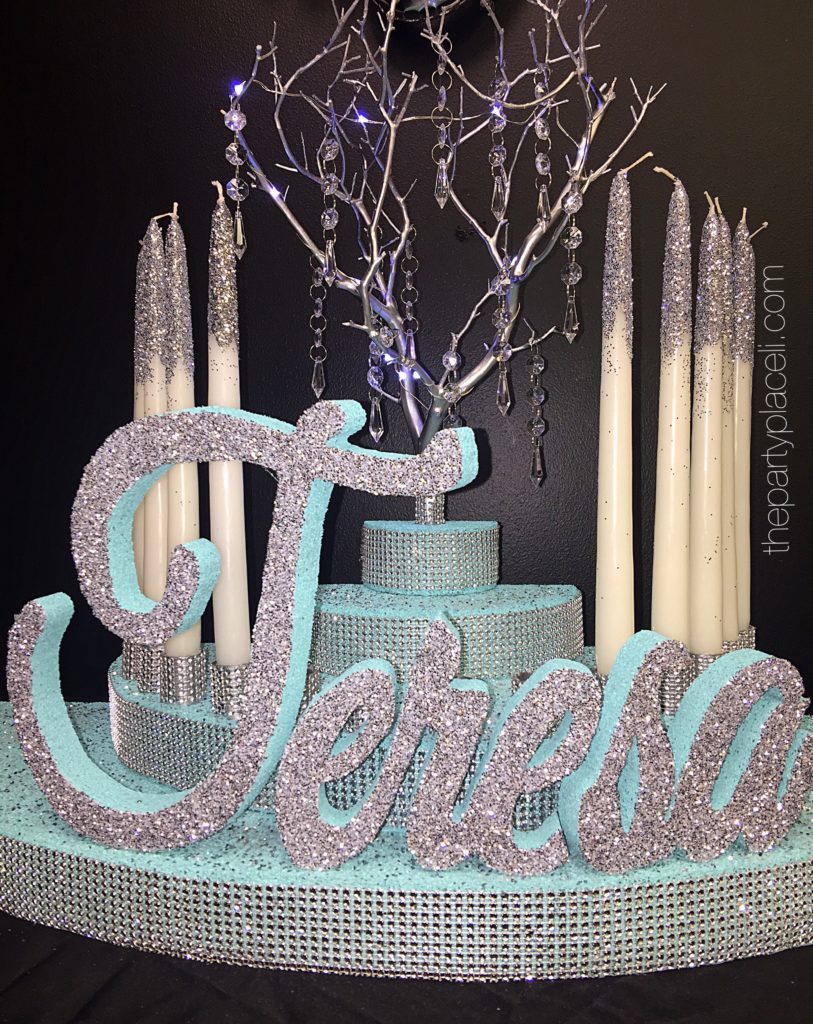 Beauty & The Beast or Alice in Wonderland Theme Candleabra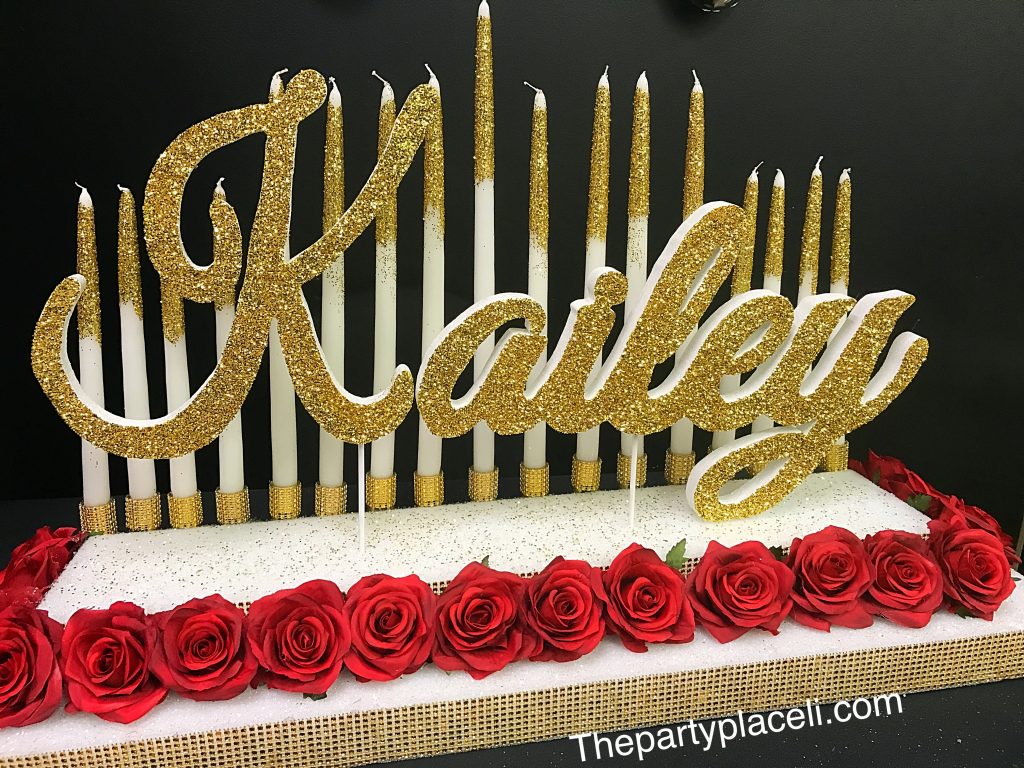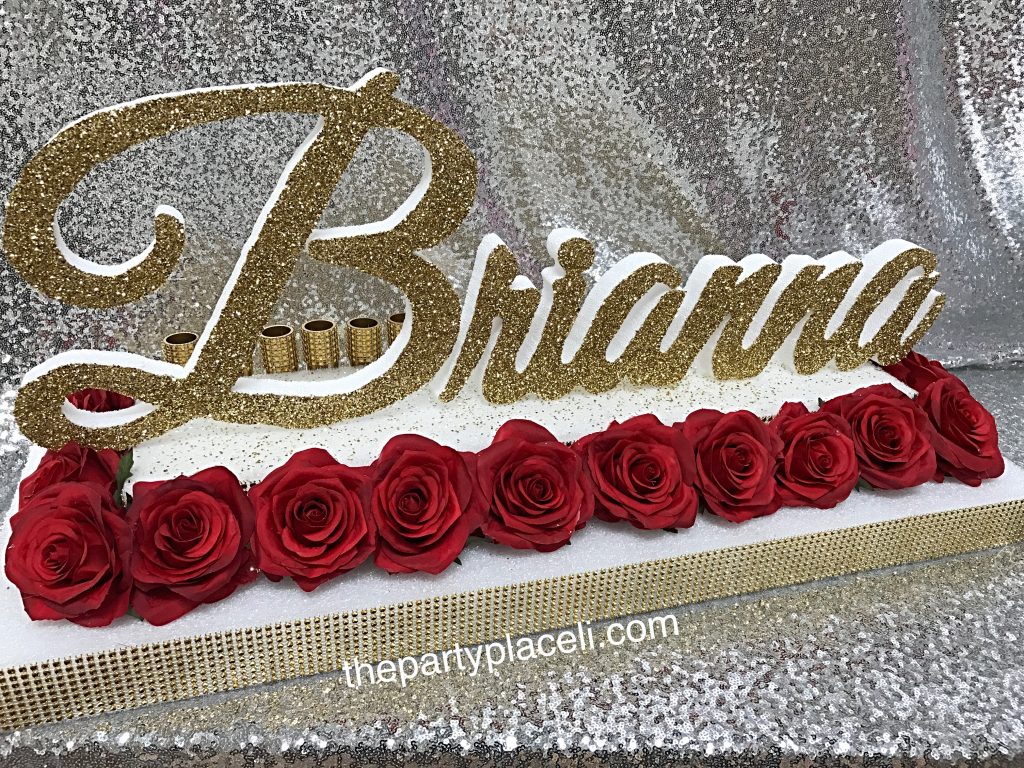 Candelabra covered in Roses!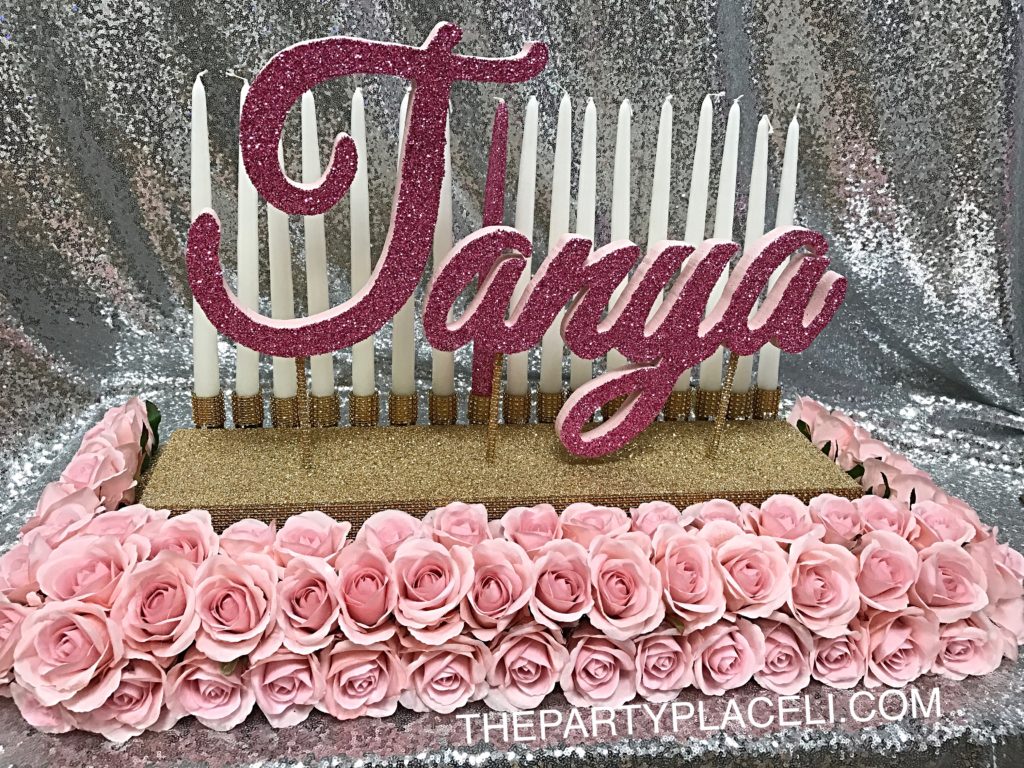 Our budget friendly "mini" candelabra

Your candle lighting ceremony is one of the most important parts of your special day! We take special care with every centerpiece we create with that in mind!
We've got a wide variety of choices when it comes to our Candelabras. These gorgeous displays are also sold with your custom name only for dais tables, place card tables and more!
We also offer custom glittered candles in just about any color!
Choose from lots of colors in paint and glitter. One or two tier. Script or block - plus choices on fonts! Everything is done right here at our shop so last minute orders are no problem. Pricing starting at around $100. Give us a call today! (New number coming soon)
View sparkle and paint color options here
Looking to have your order shipped? Visit our Etsy Shop!