The Party Place LI specializes in Gorgeous Wedding Decor and Accessories
Flower wall & Centerpiece Rentals // Roseball centerpieces // Manzanita tree //
Giant prop letters for custom tables!
Beautiful Manzanita trees drenched in crystals and
featuring sparkle tea lights
Our beautiful flower wall is available to rent! 7' high by 6.5' Wide.
Covered in thousands of creme, blush and white flowers and
centered in a lovely white frame. Long Island Delivery!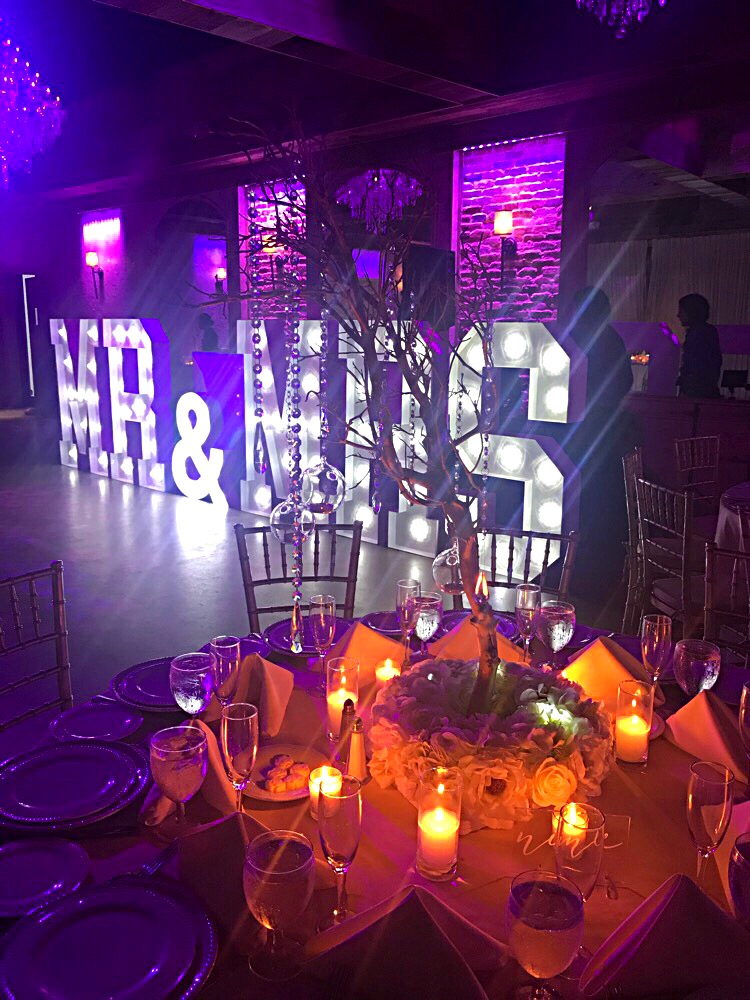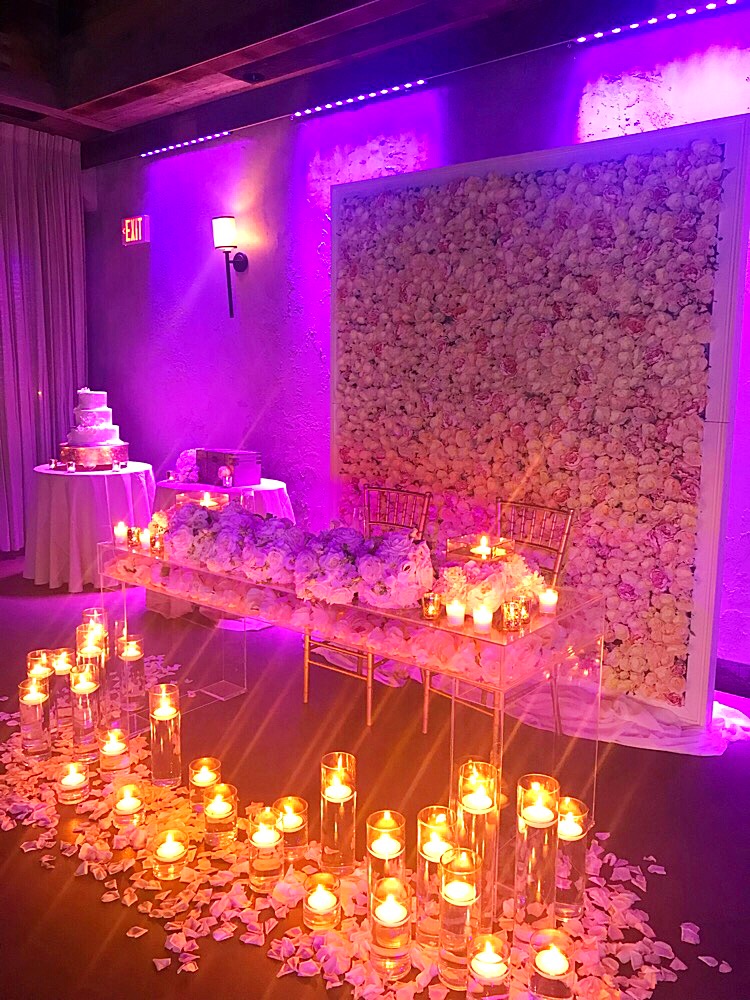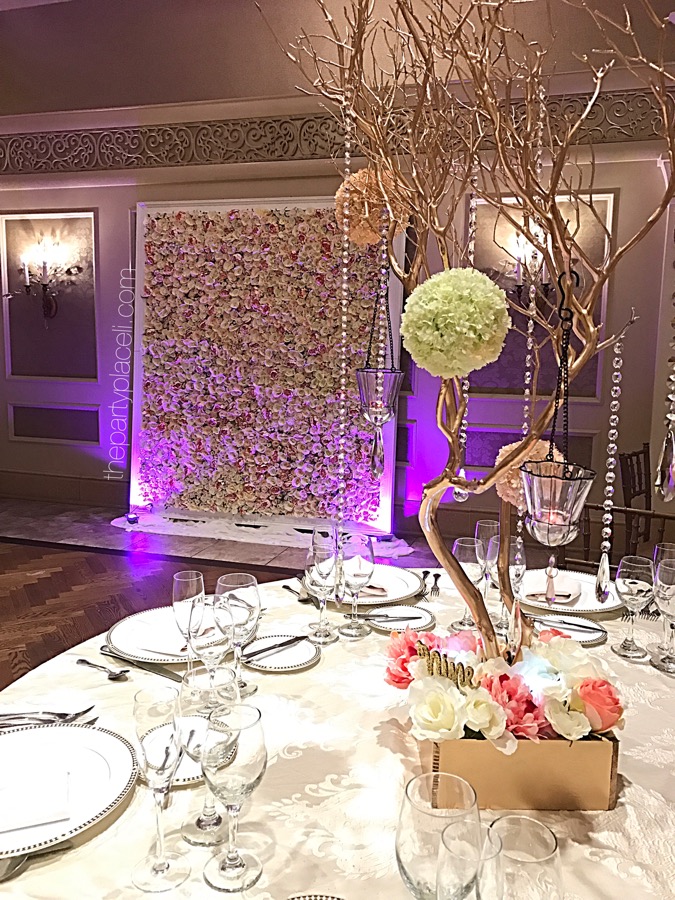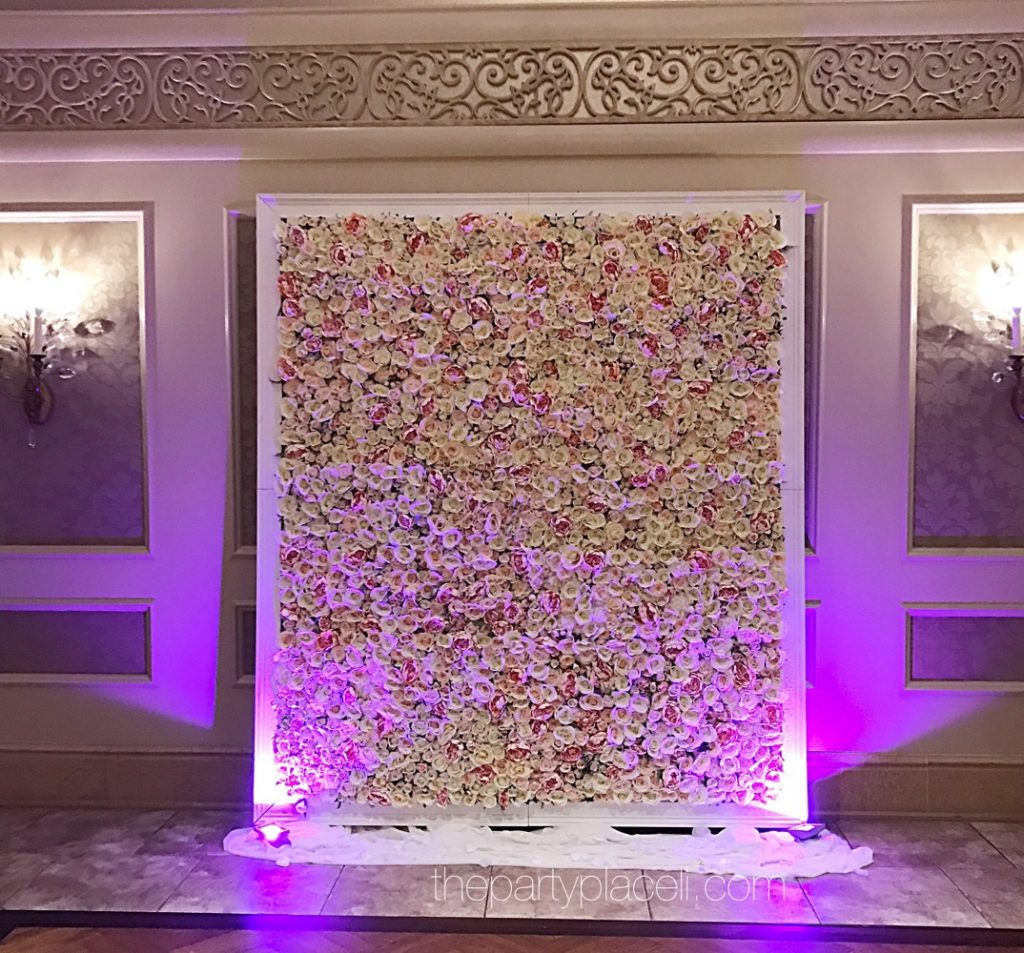 New! Ghost Table - Acrylic Wedding Sweetheart Table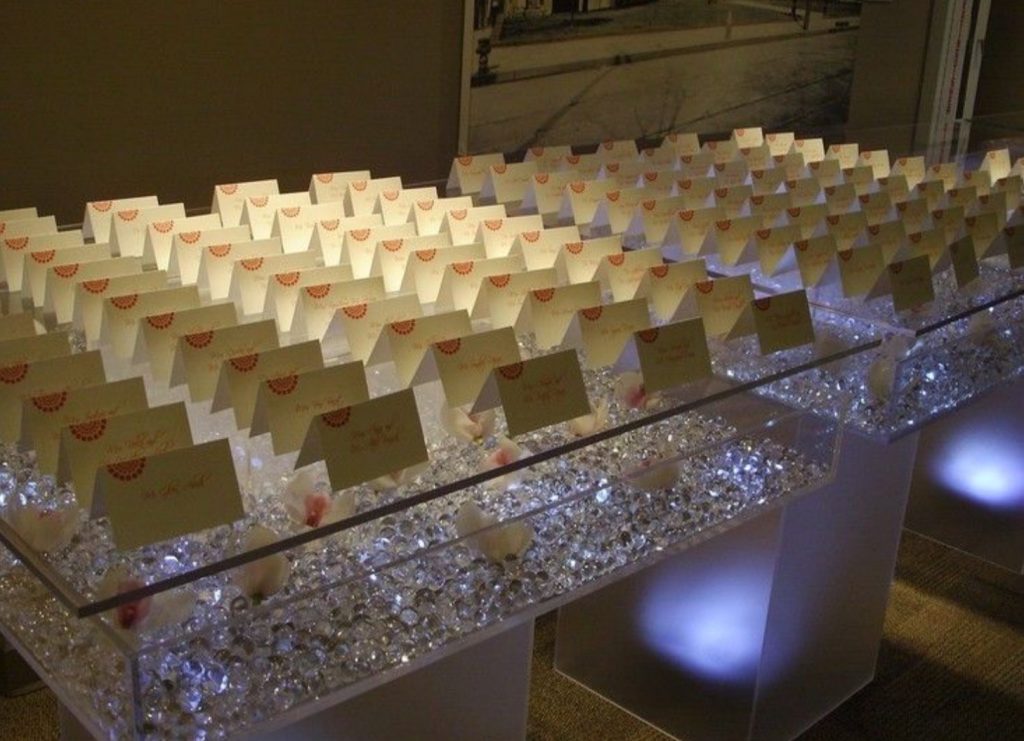 This gorgeous event at Oheka Castle is definately a stunner!
Our rose ball display with lighted martini glasses certainly help to create a
grand entrance!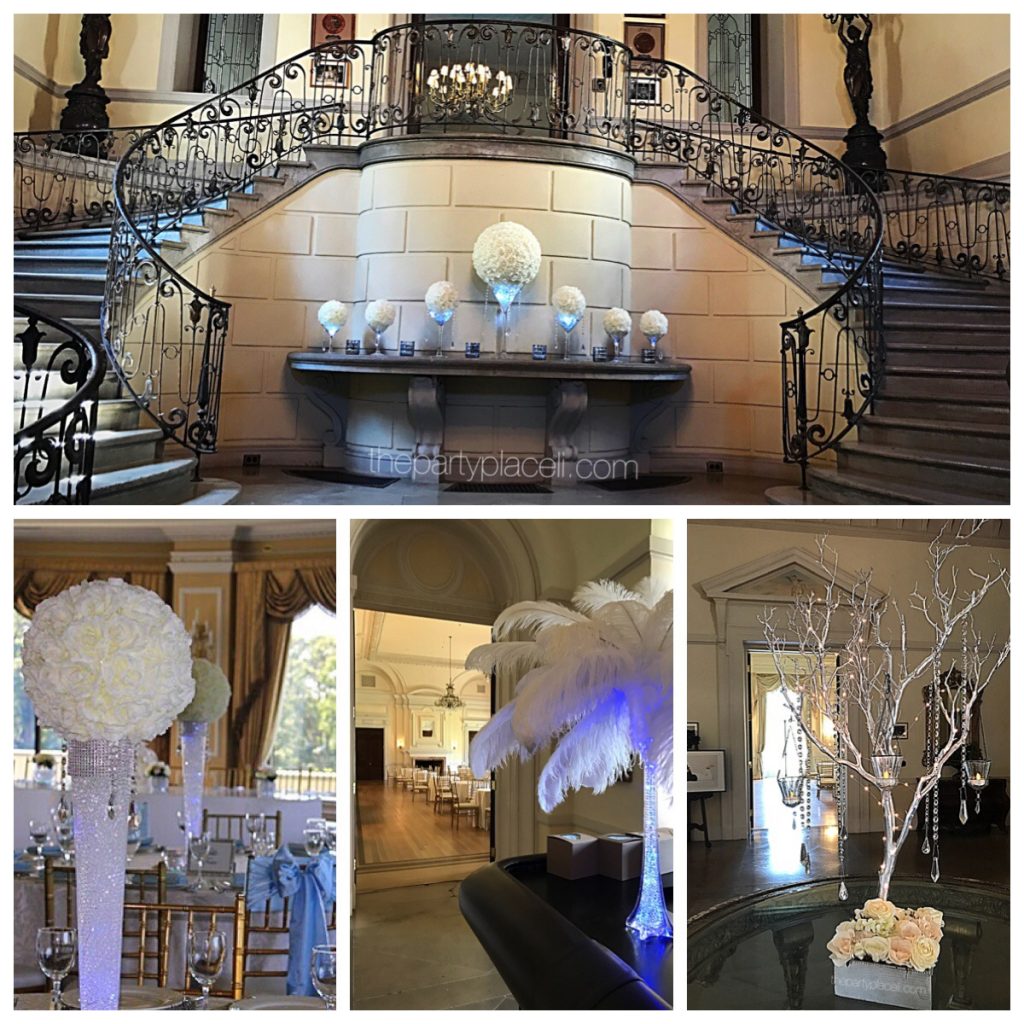 We create huge prop letters in house! These can be used for table tops,
photo booths, entrances and more!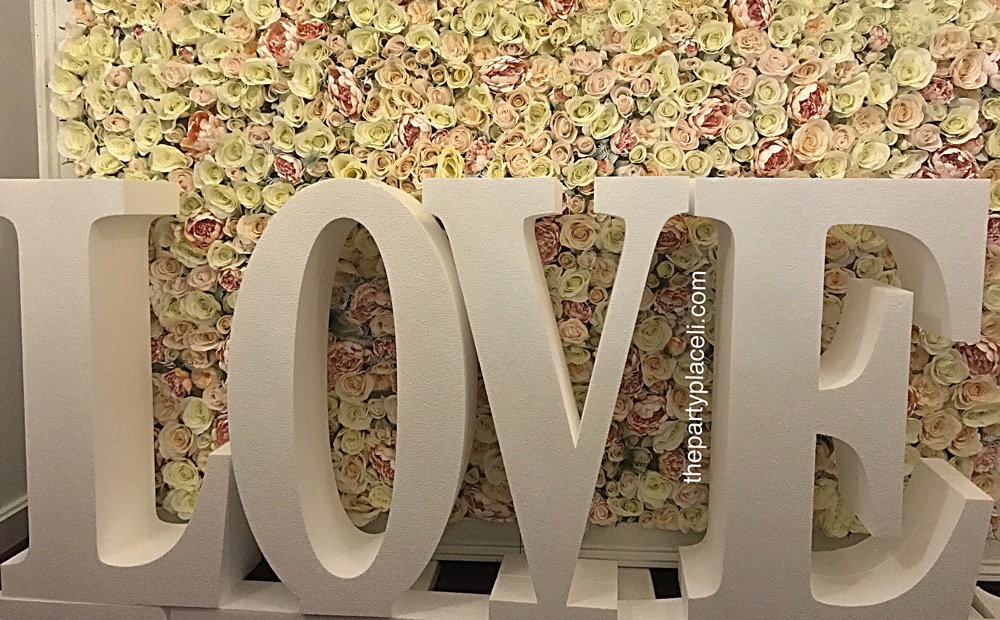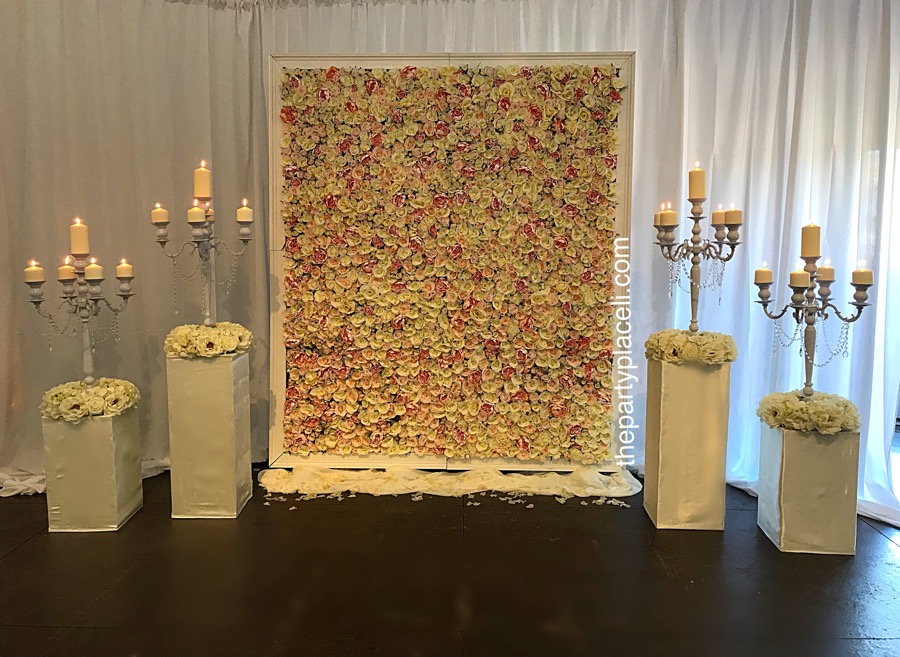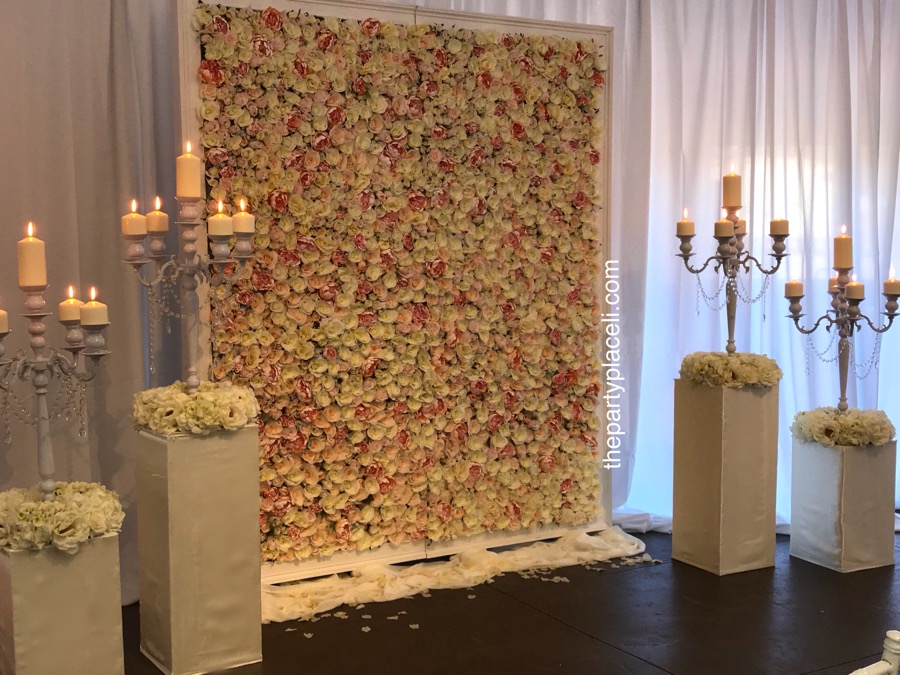 Fall Wedding Centeriece Special! $699 for 10 centerpieces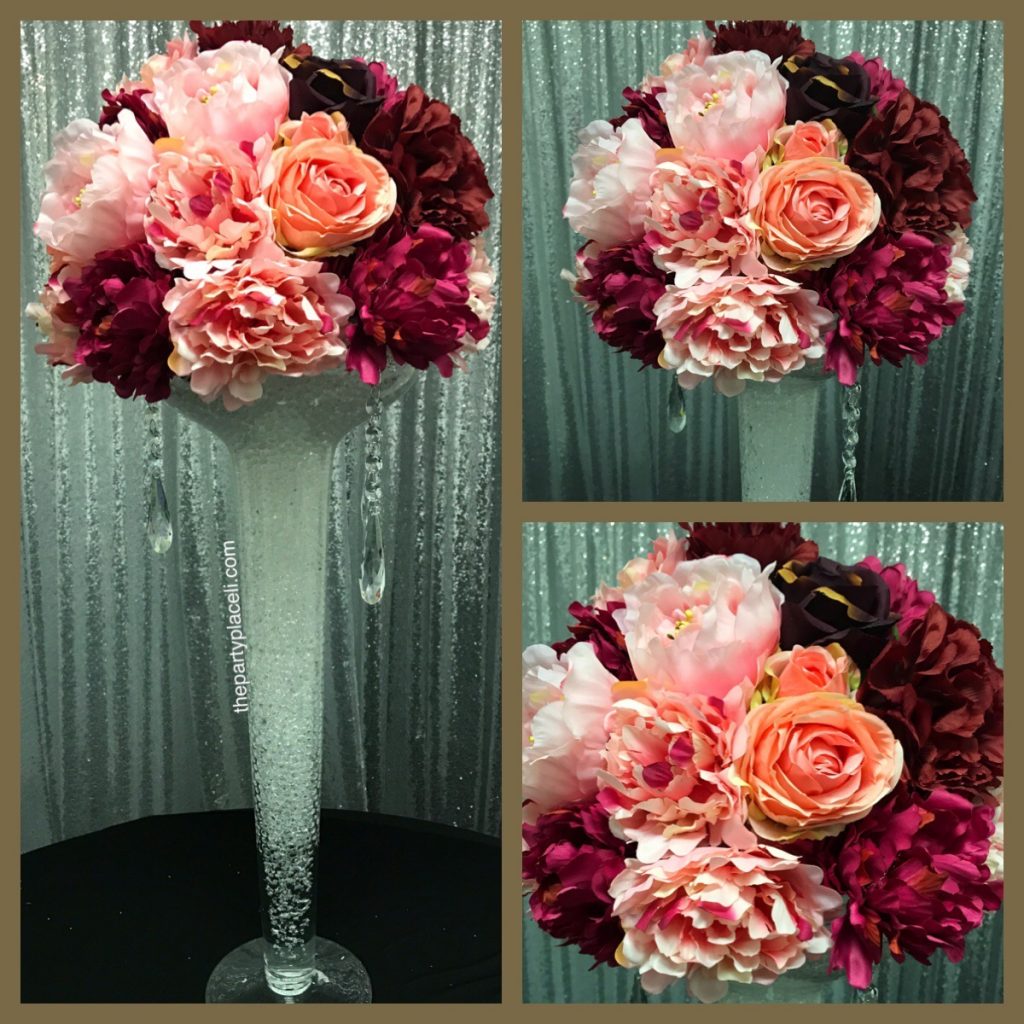 Manzanita trees available in gold, rose gold, silver and rustic finish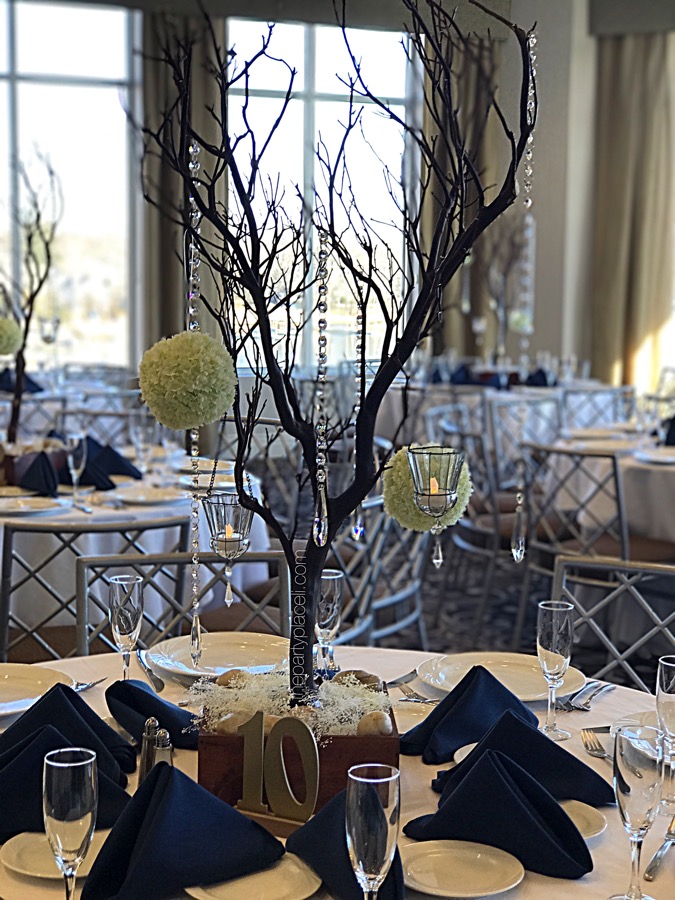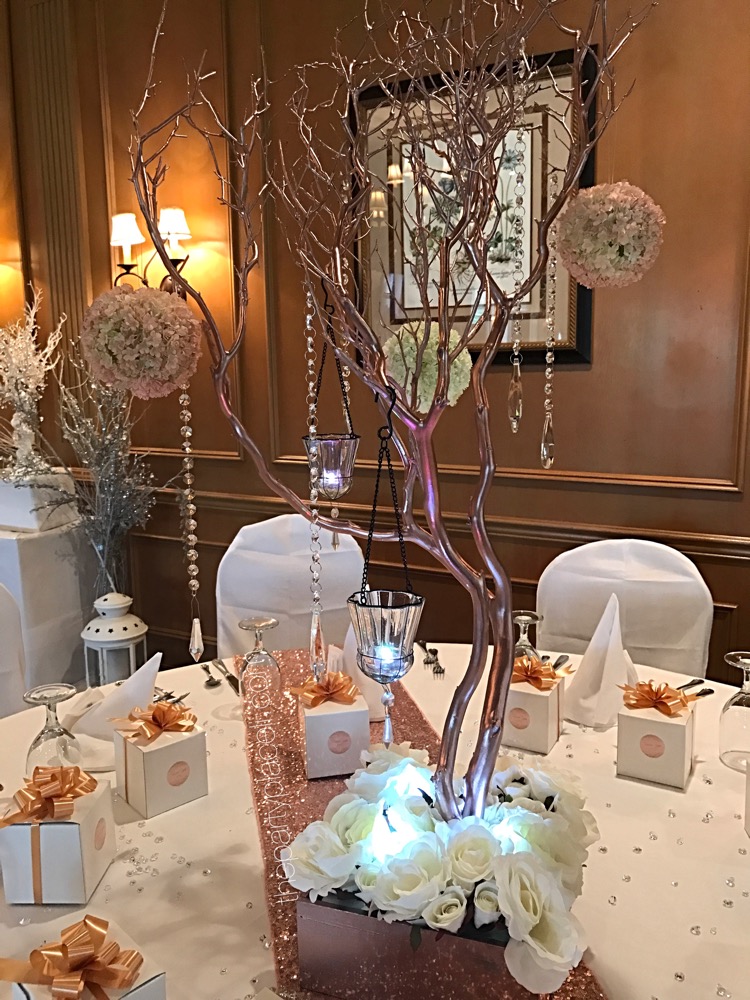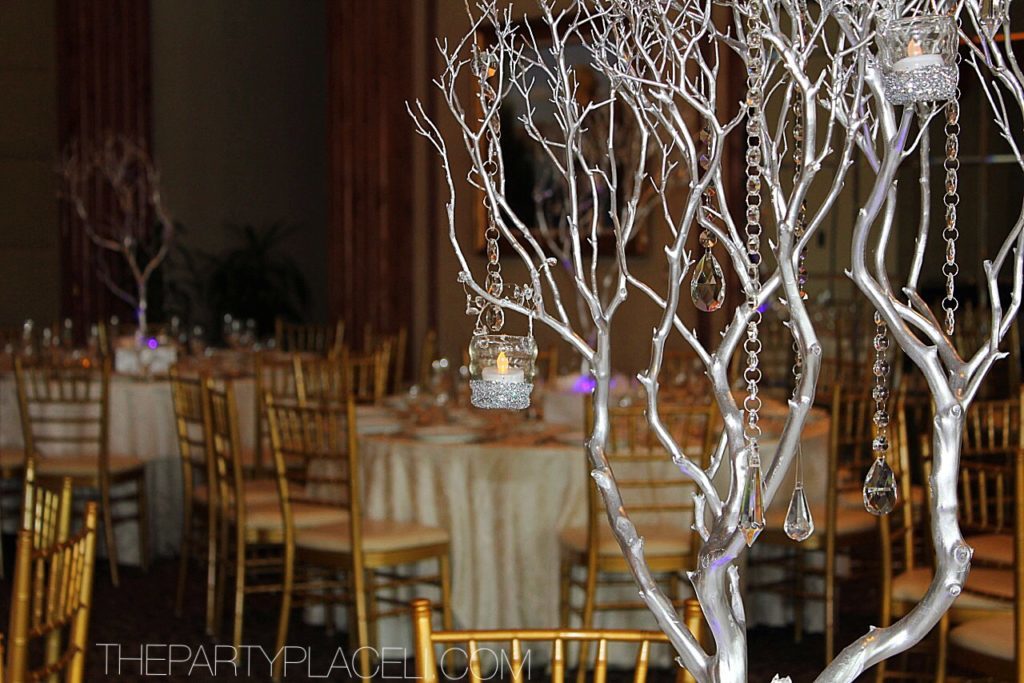 Flower Ball Centerpieces and Martini Glass Display!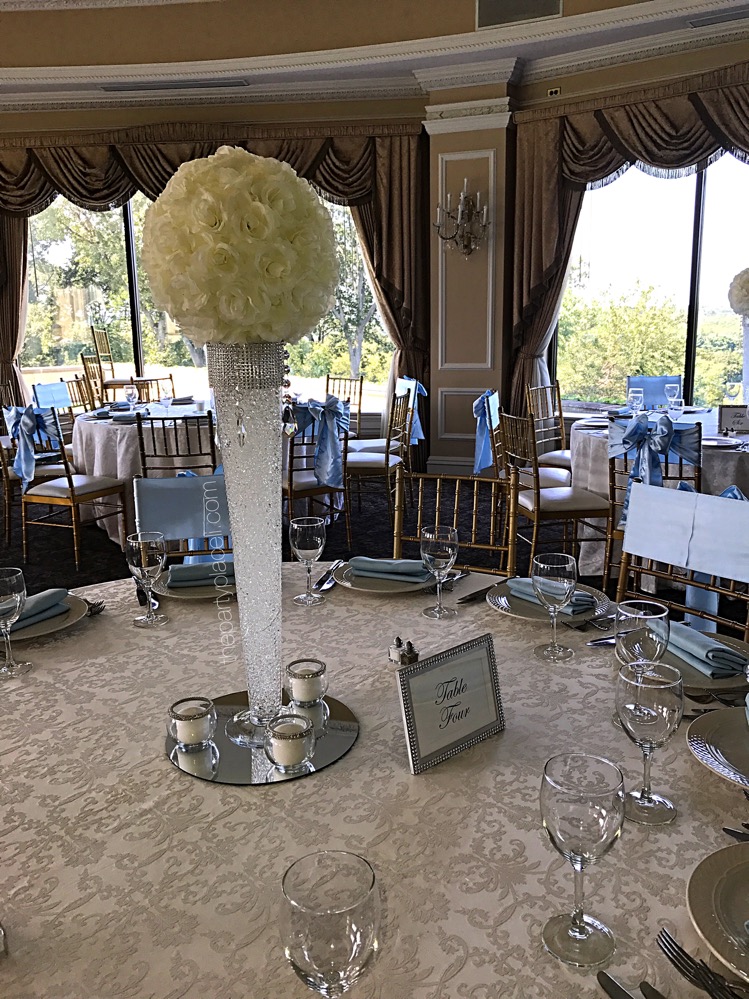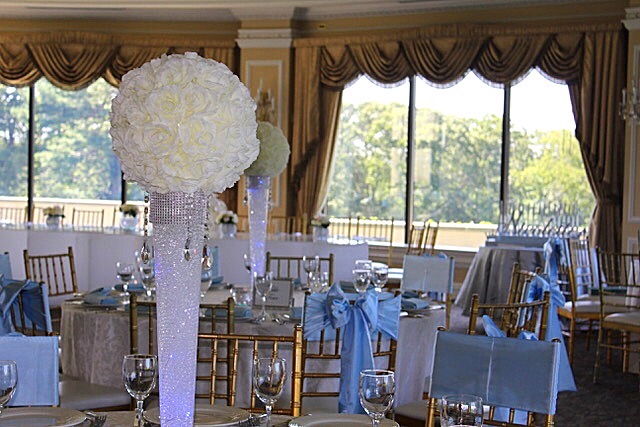 Rustic Wood Centerpiece with Custom Saying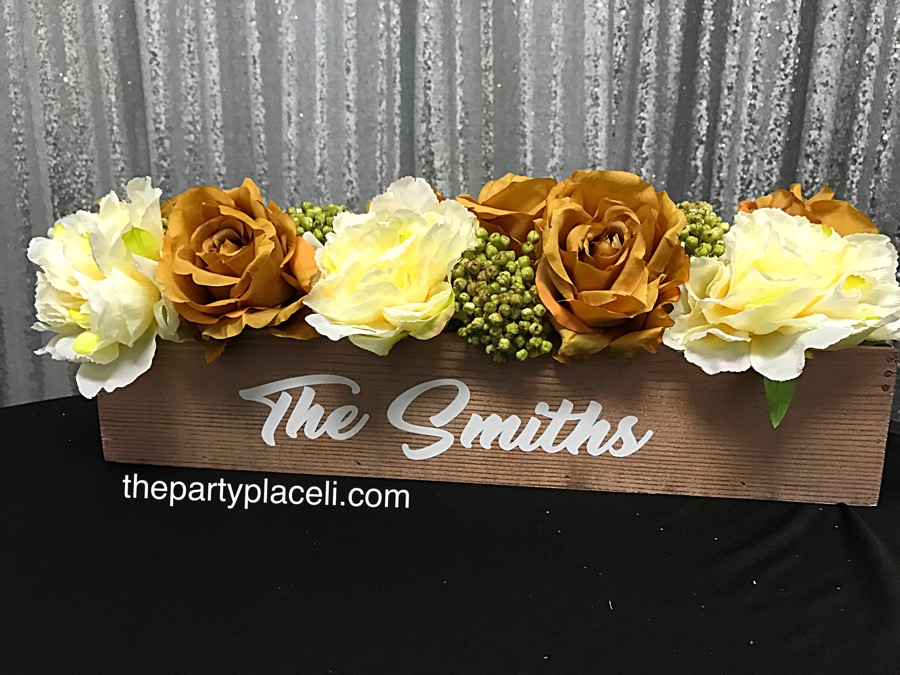 Place Card Board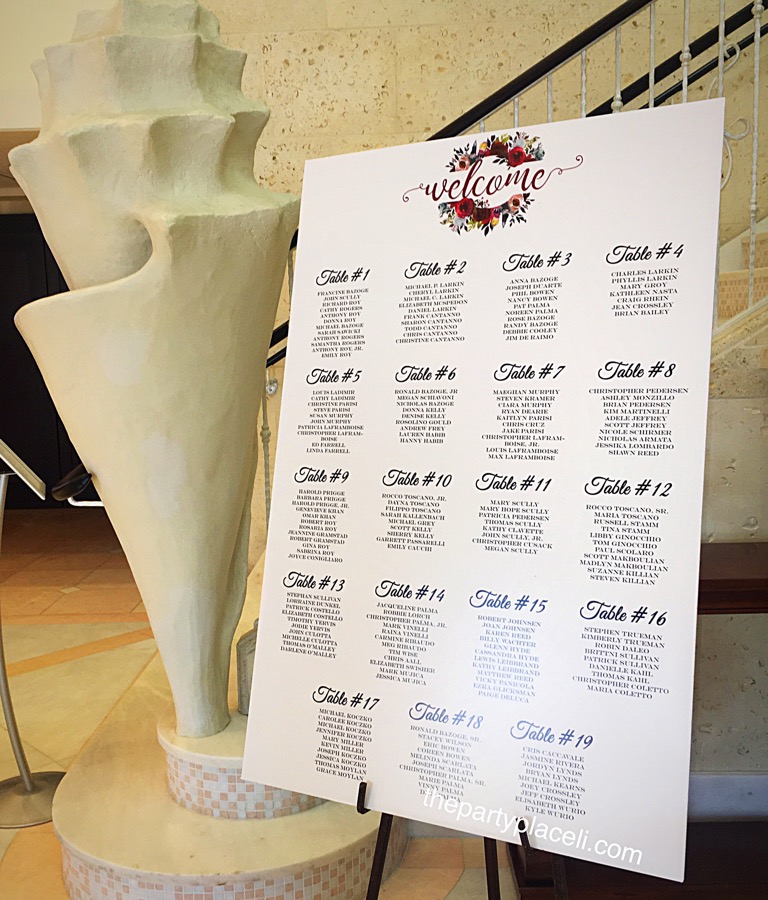 Acrylic signs!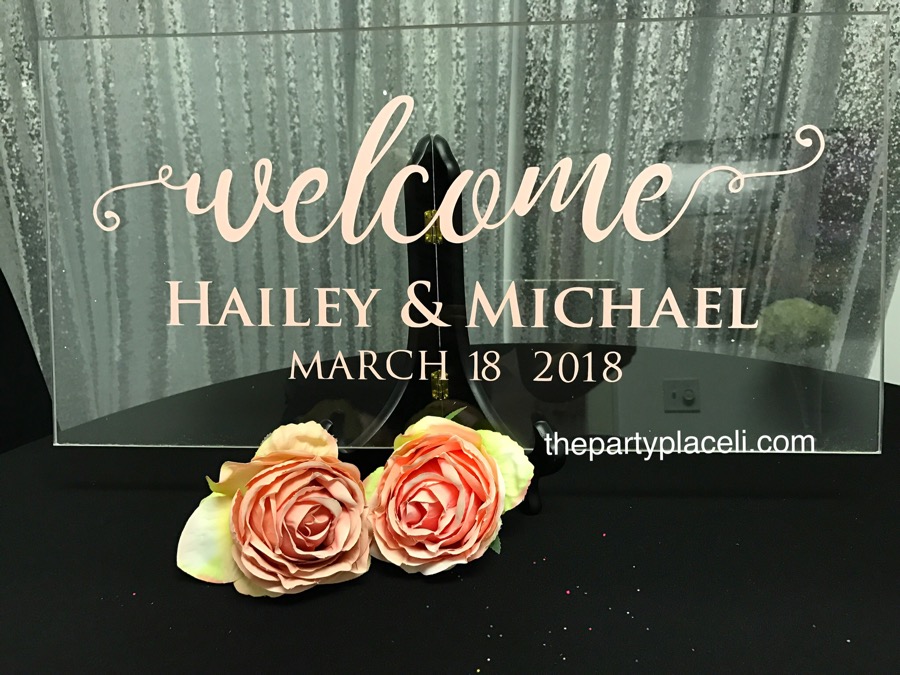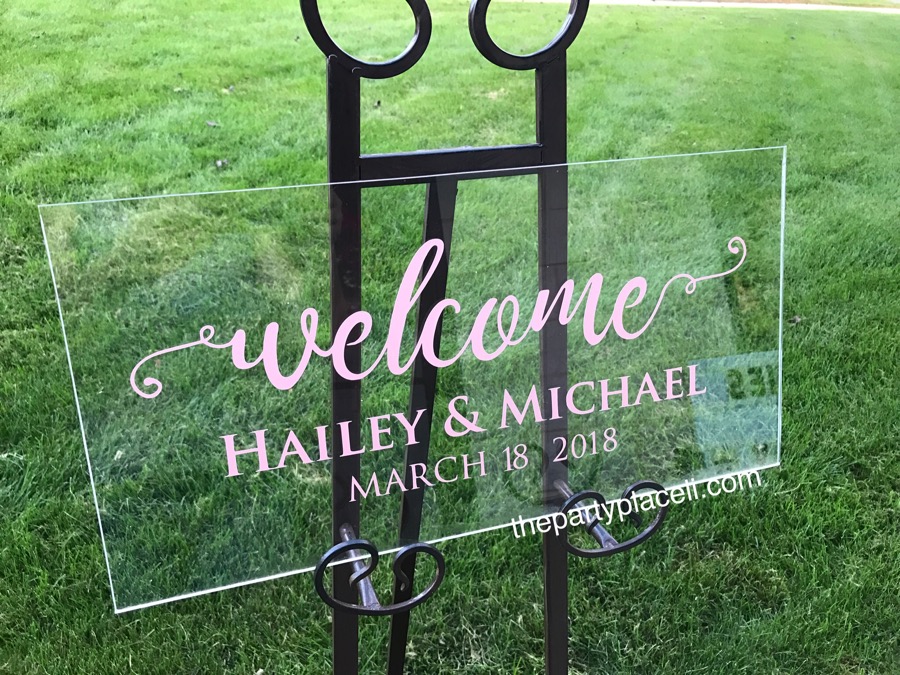 Our rental centerpieces typical run half the price of fresh florals
and look amazing all night!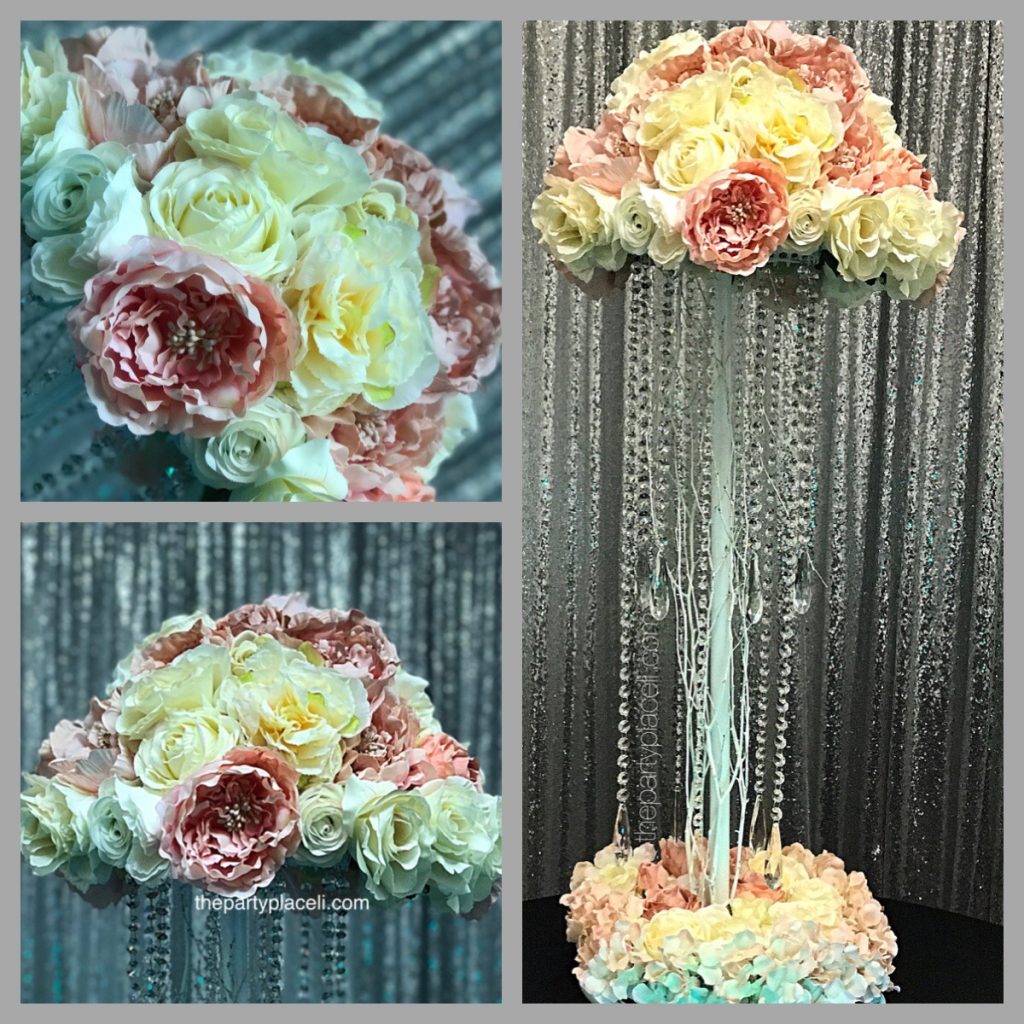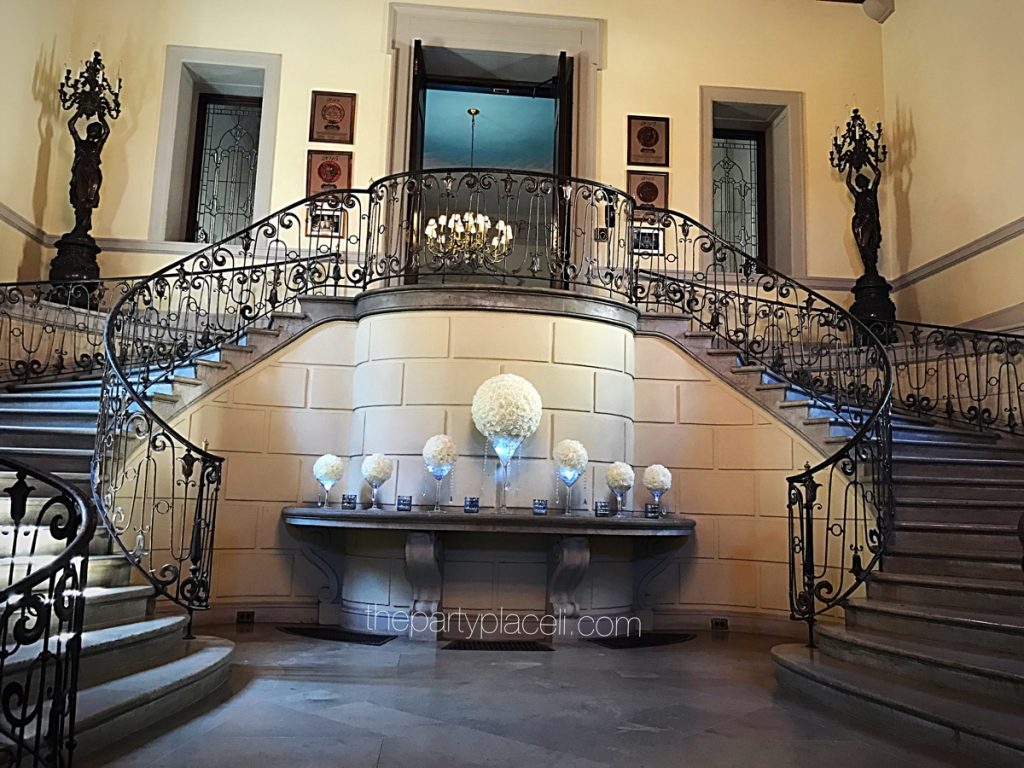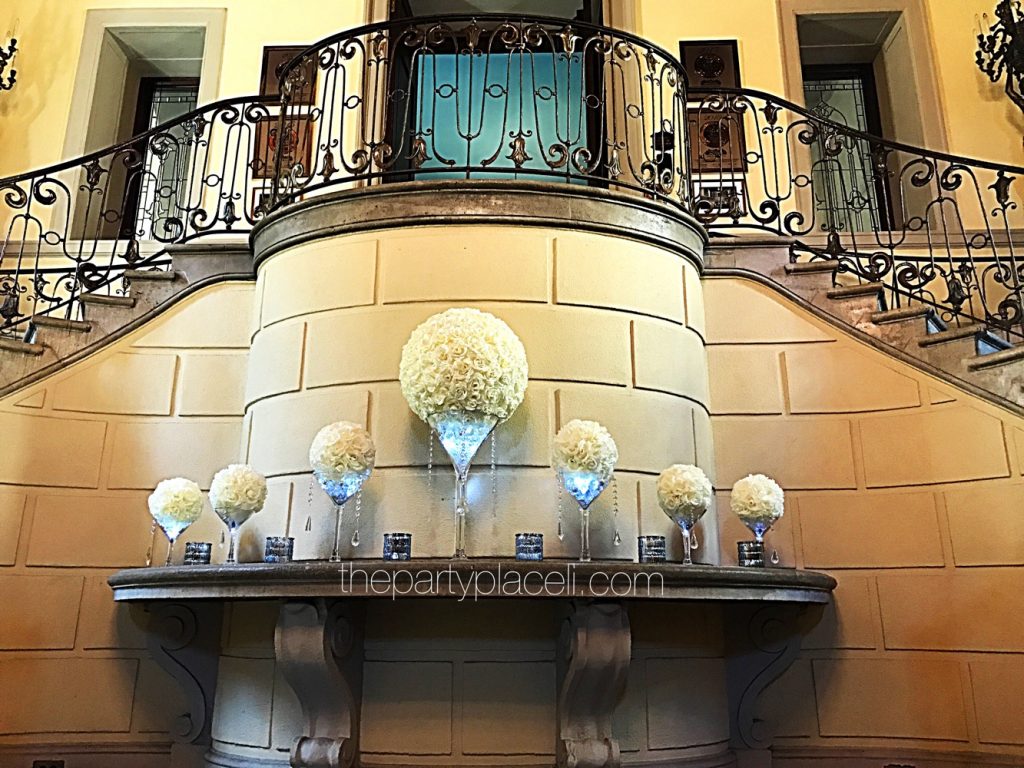 Carriage Centerpieces with Initial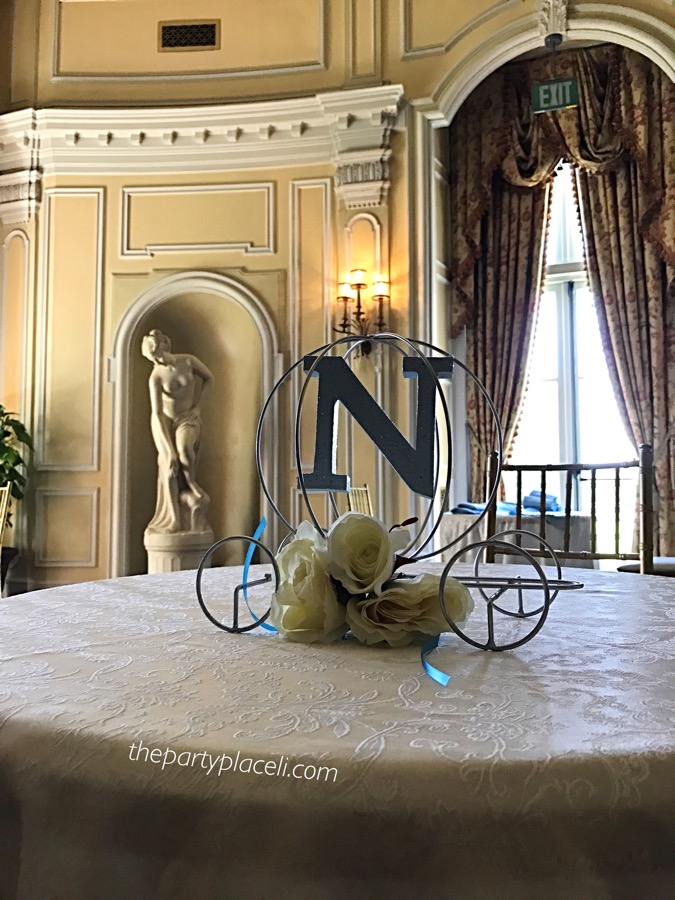 Glamorous Feather Centerpieces with Crystals

Gorgeous 3' clear balloons with custom glitter mix, tulle and tassel streamers and rose gold love banner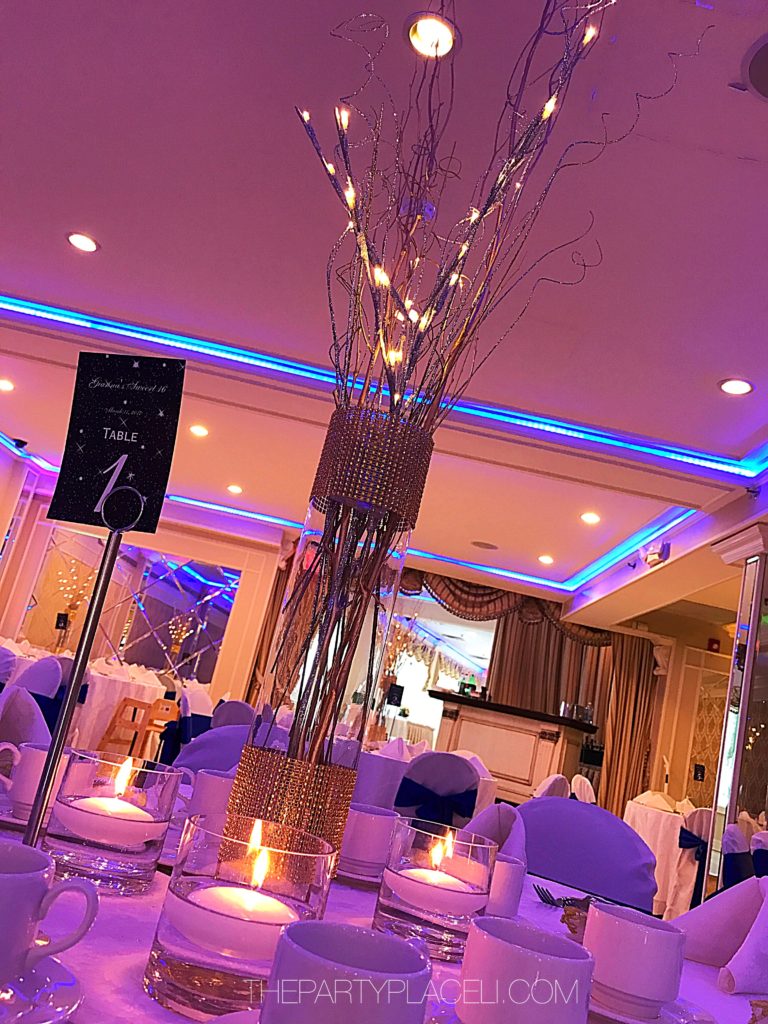 Wedding Sign in Alternatives! Cork and wooden heart drop in!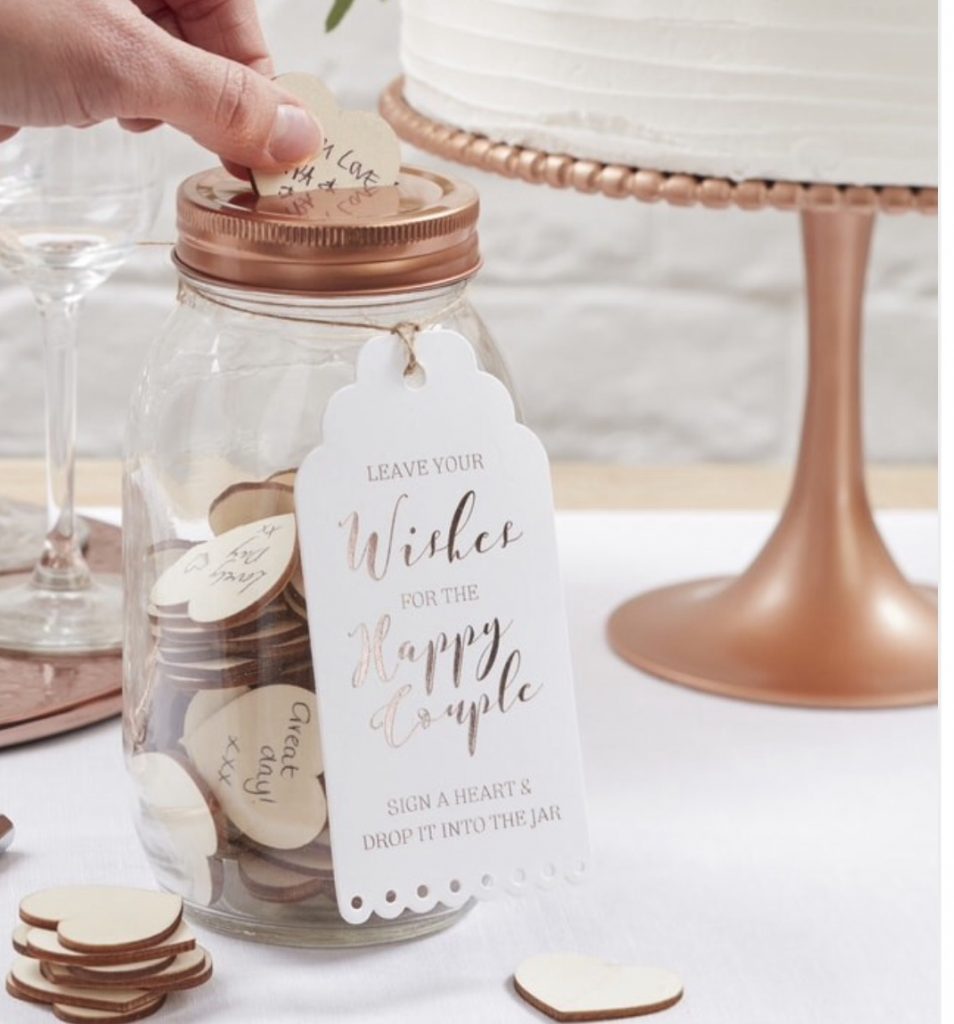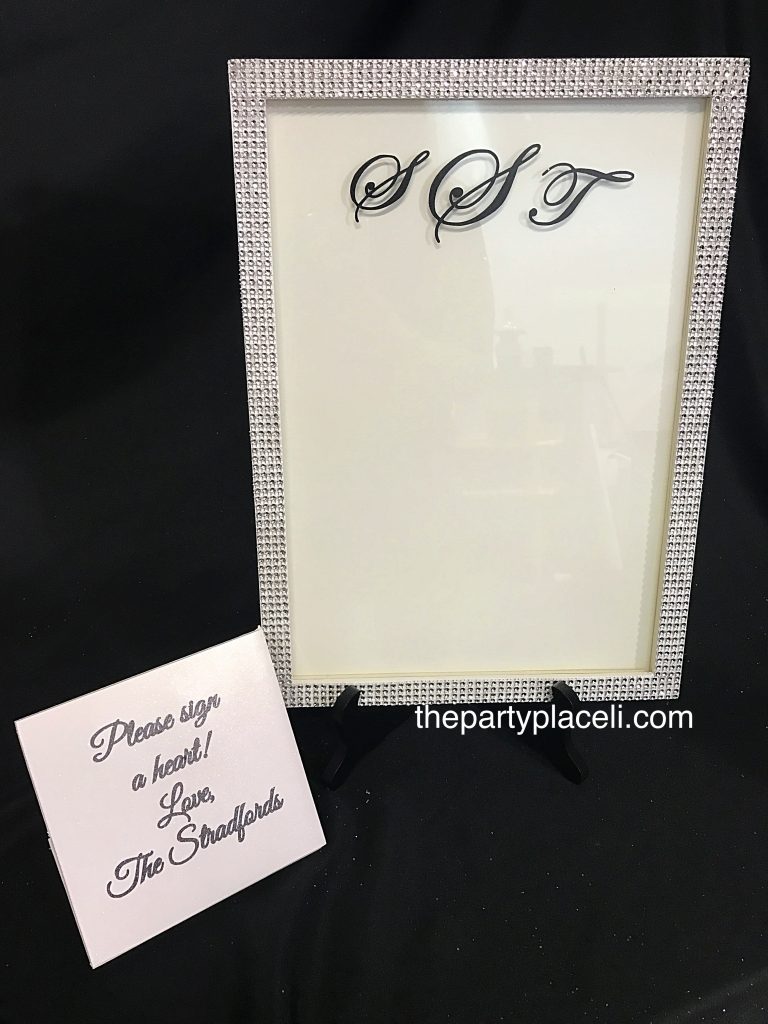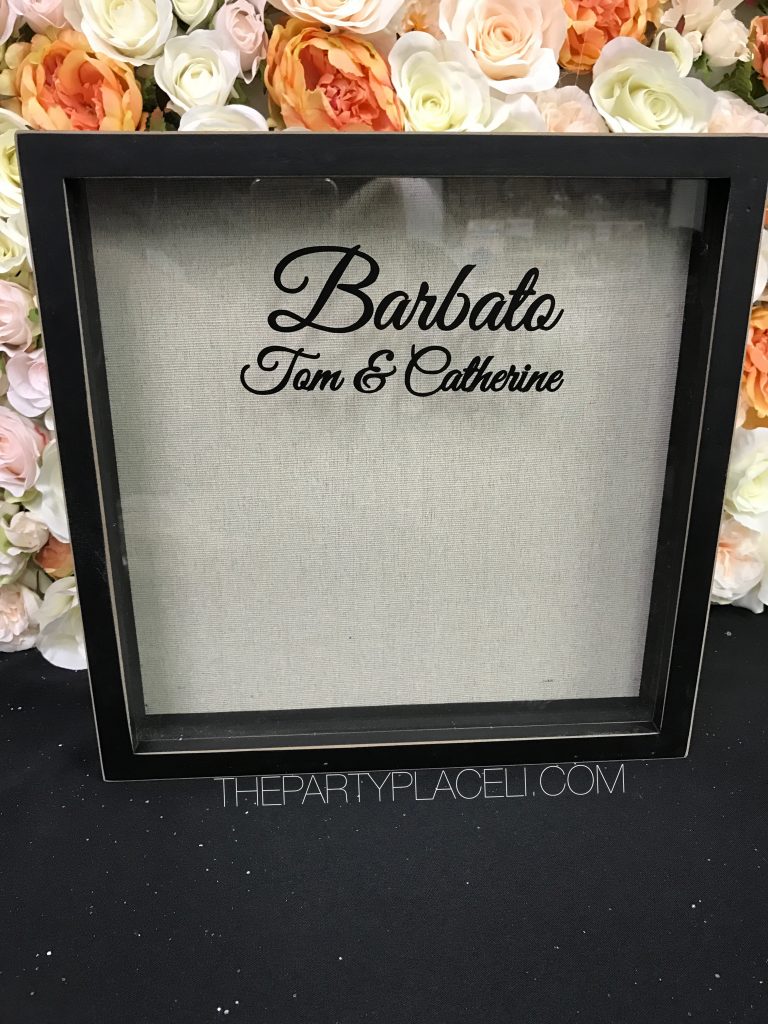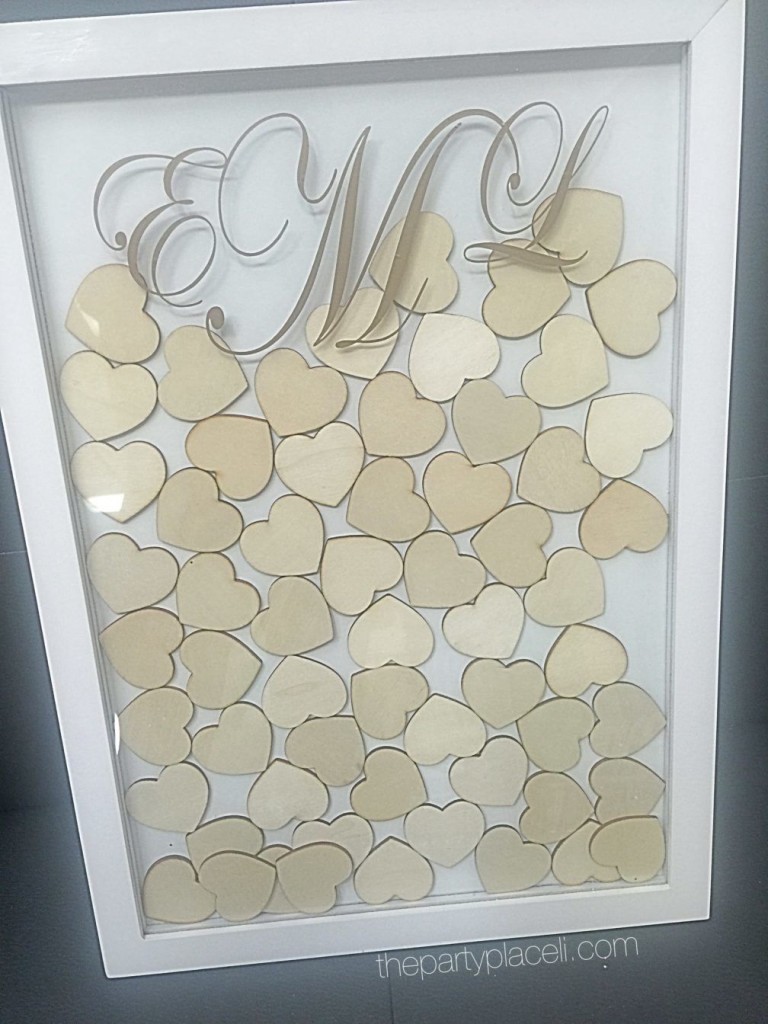 Wedding Card boxes!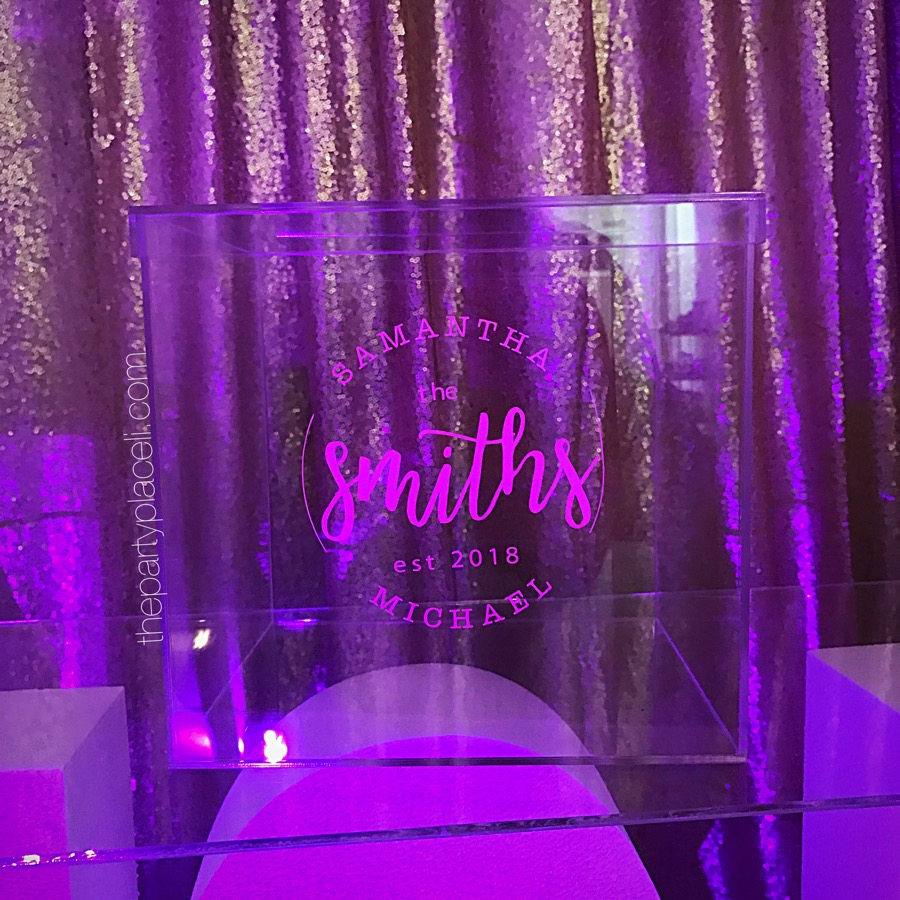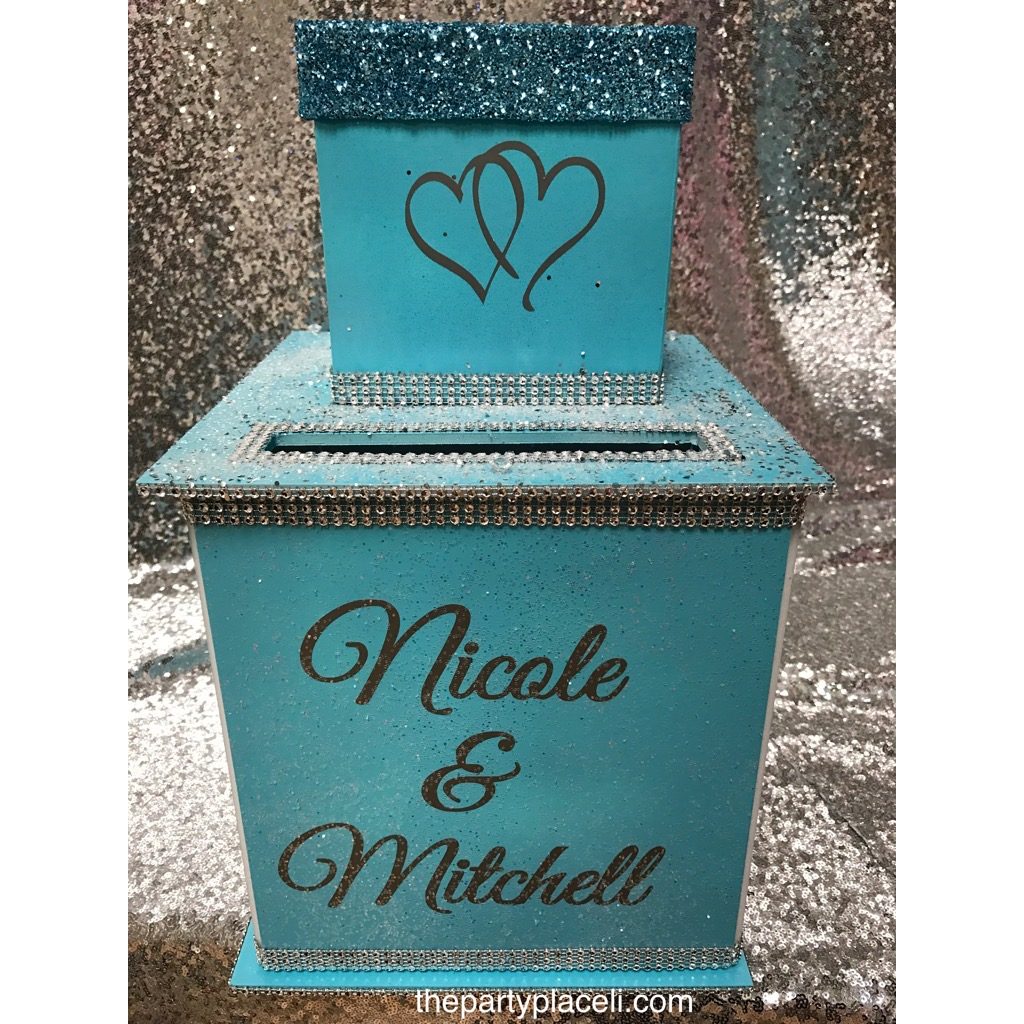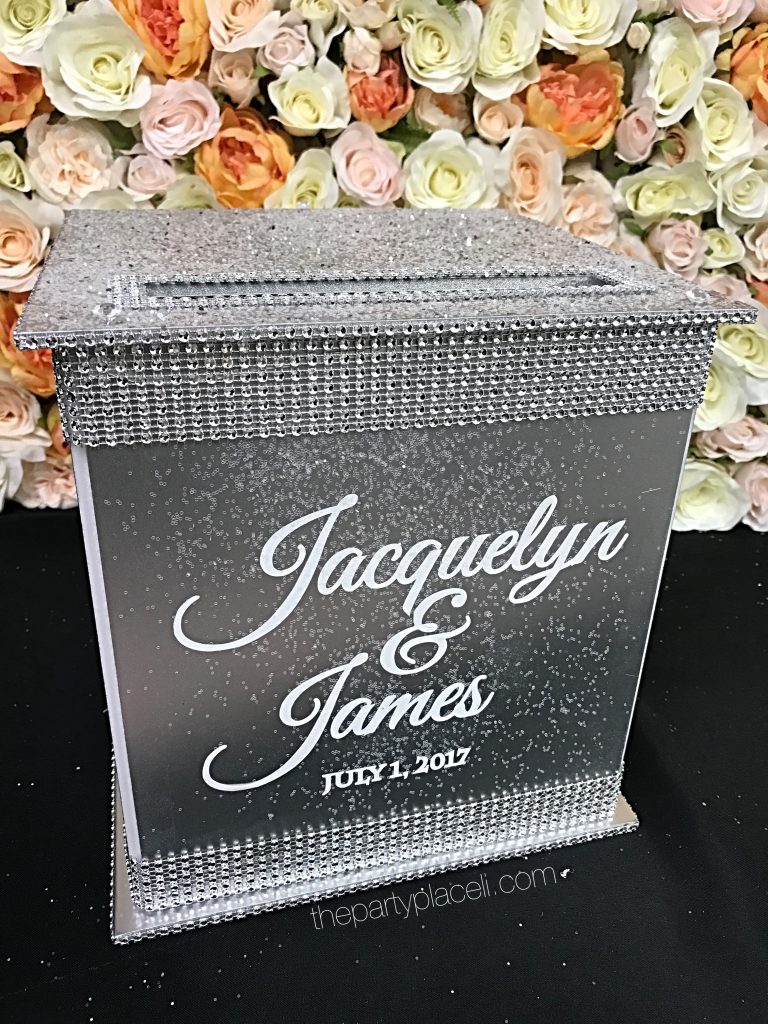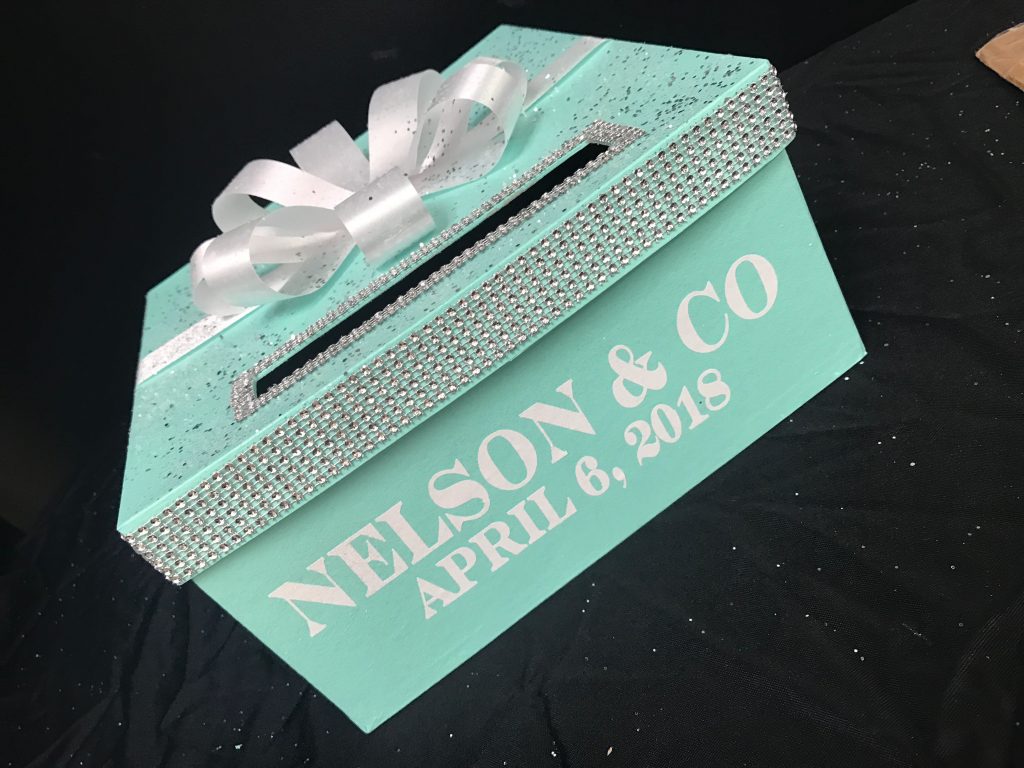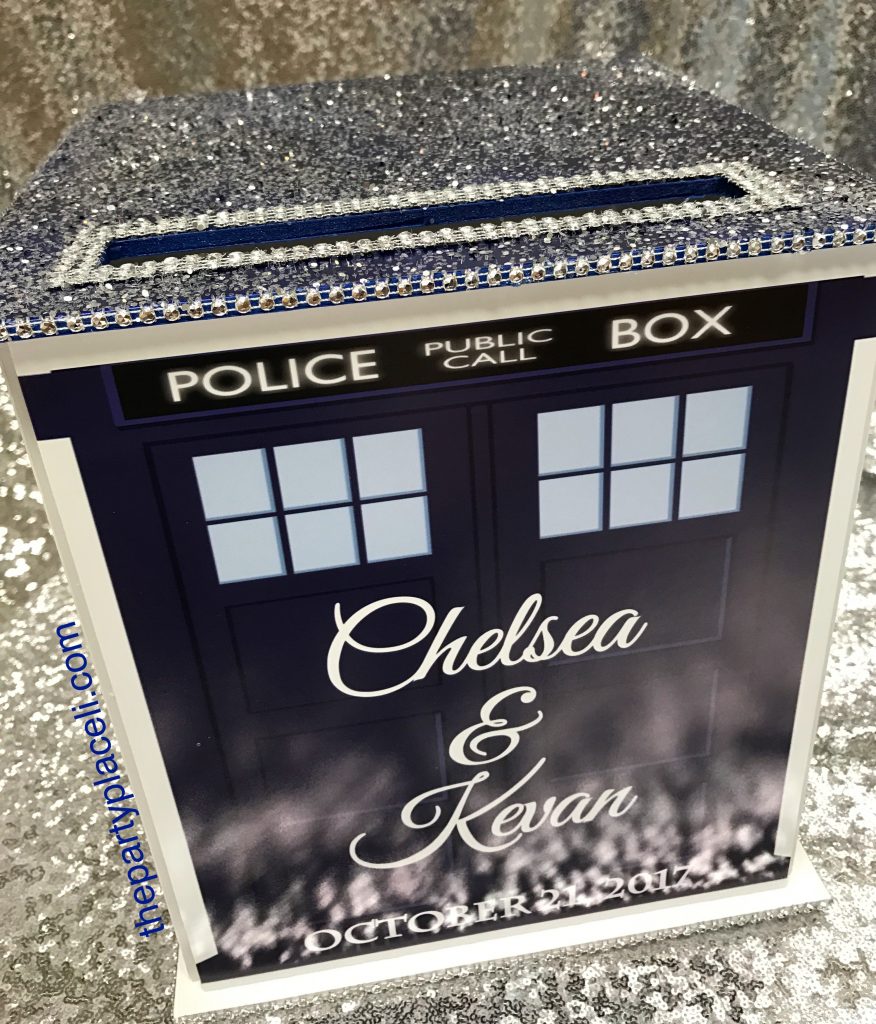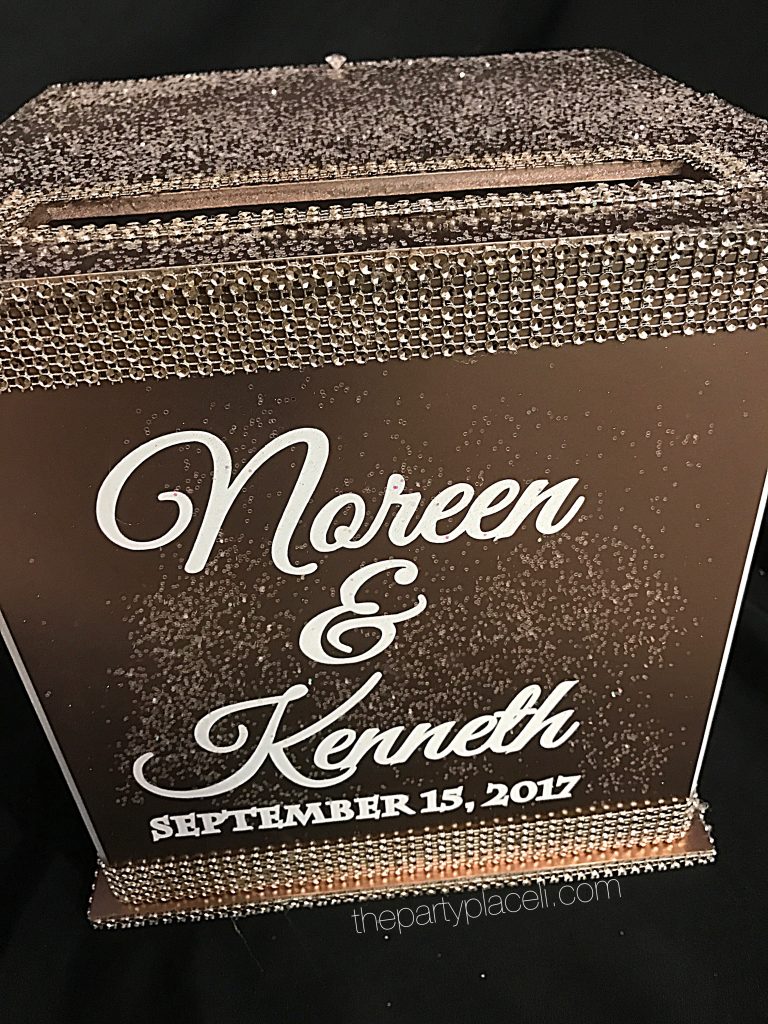 Wedding Candy Buffets